Jaguar EType Coupè 2+2 V12 Manual S3 - 1972
Prezzo su richiesta - P.O.R.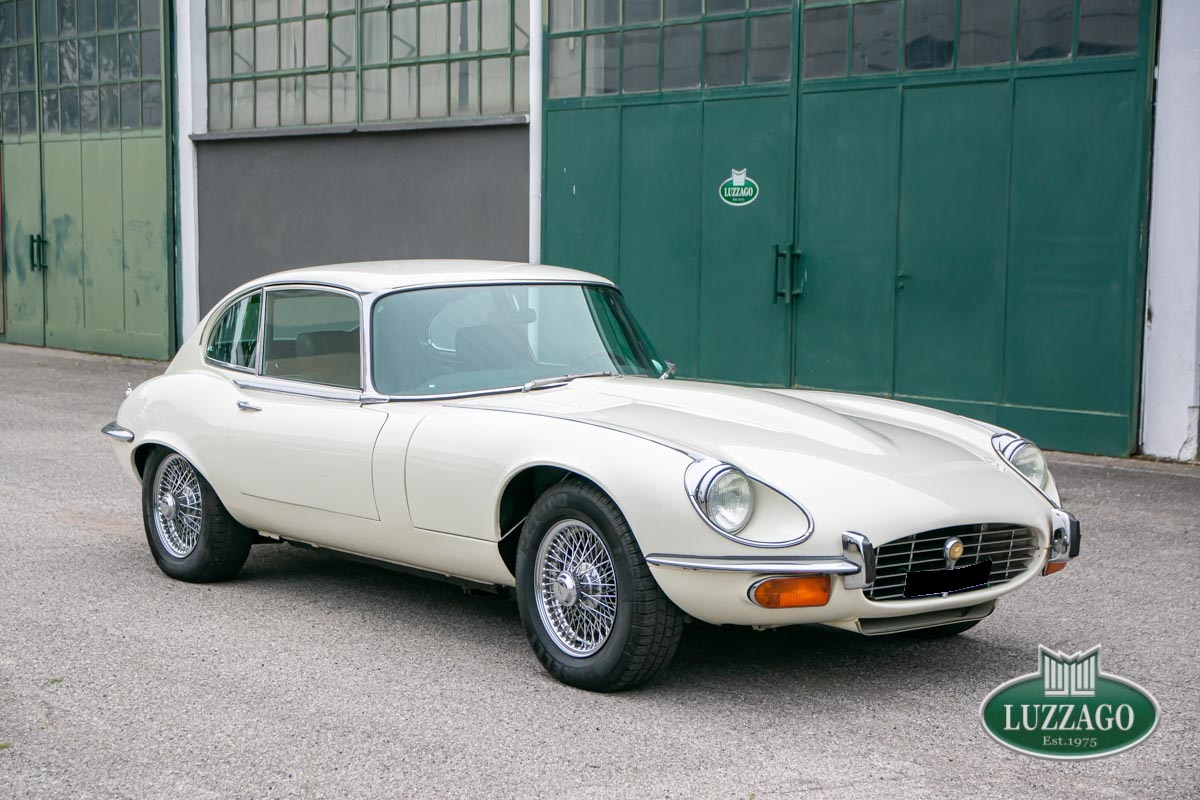 New!
Jaguar Etype V12 series 3. We offer this last series which is very rare as it has an original manual gearbox. In fact, most V12s were built with automatic transmissions for the American market. At the moment the car is registered in Germany but it can easily be nationalized in Italy thanks to the CRS Asi.
Fully functional and tested car ready for use.
Some improvements have been made including: MWS chrome spoke rims with enlarged channel, complete stainless steel four-way exhaust, complete overhaul of the carburettors with open air filters.
Gallery
Technical data
Brand
Jaguar
Model
EType Coupè 2+2 V12 Manual S3
Year
1972
Mileage
70938 mph (odometer)
Fuel
Benzina
N. Doors
2
N. of Seats
2+2
Exterior colour
White
Interior colour
Black
Gearbox
Manuale
Speed
5 + R
Dysplacement
5345
Cylinders
12
Registration plate
Da immatricolare
Driving Position
Sinistra
KW/CV
203 / 272
Chassis Number
UD 1S 74288
Engine Number
8C 13326 SG
Availability
In sede
Price
Prezzo su richiesta - P.O.R.
Optional
Car Radio
Chrome wire wheels
Power steering
---