Volkswagen Dune Buggy 1200 - 1969
€ 23.000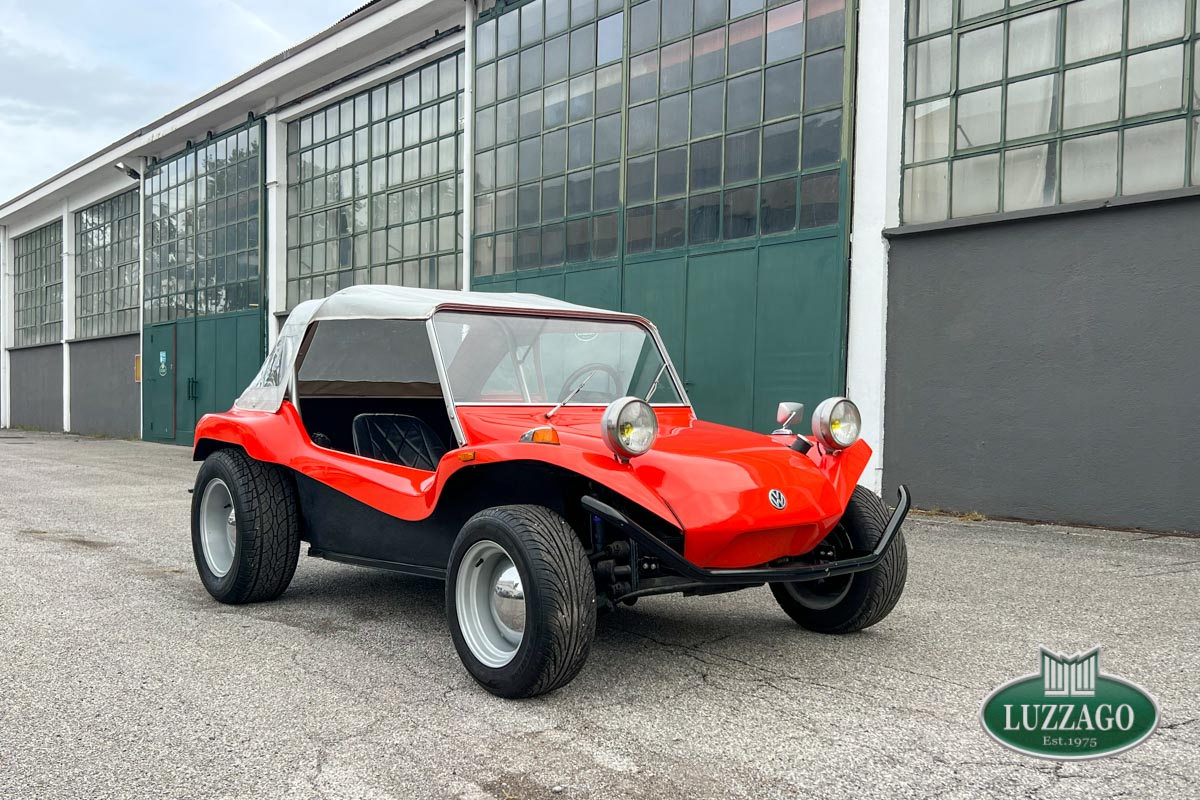 Description
Very rare Volkswagen Dune Buggy 1200 Autozodiaco, one of the few and rare buggies made in Italy. The car we offer is a model produced between 1969 and 1970, one of the first built during the debut of Mario Zodiaco. Engine and chassis derived from the Beetle 1200. Engine totally overhauled, as well as the entire chassis, front end, rear end, suspension, gearbox and brake system. Two-seater with leather sports bucket seats. Bodywork entirely restored.
Removed vehicle to be re-registered.
Model history and curiosity
In Italia, la prima dune buggy apparve nel 1968, distribuita in scatola di montaggio dalla ditta bolognese All Cars di Mario Zodiaco. Il kit comprendeva la carrozzeria in vetroresina, il parabrezza, i fanali, oltre agli attacchi e alla bulloneria necessari per l'aggancio al pianale della Maggiolino, che doveva però essere accorciato di 273 mm. Il kit base veniva proposto al prezzo di 371.400 Lire, ma poteva essere arricchito con numerosi accessori opzionali, come l'hard-top, i sedili, gli pneumatici a sezione larga e il roll-bar.
La vista del veicolo sulle strade emiliane suscitò un tale scalpore al punto da far maturare in Zodiaco l'idea di iniziare la produzione su licenza della Deserter in Italia. Superate le difficoltà burocratiche relative all'omologazione di un veicolo basato sul telaio del Maggiolino opportunamente accorciato, nel maggio del 1969 viene costituita a Bologna la Autozodiaco s.r.l.
Gallery
Technical data
Brand
Volkswagen
Model
Dune Buggy 1200
Year
1969
Mileage
40828 (odometer)
Fuel
Benzina
N. of Seats
2
Exterior colour
Orange
Interior colour
Black
Gearbox
Manuale
Speed
4 + R
Dysplacement
1190
Cylinders
4
Registration plate
Da immatricolare
Driving Position
Sinistra
Chassis Number
5698799
Availability
In sede
Price
€ 23.000
Optional
Drum brakes
Steel wheels
---