Jaguar XJSC 5.3 V12 Convertible Automatic - 1989
€ 27.000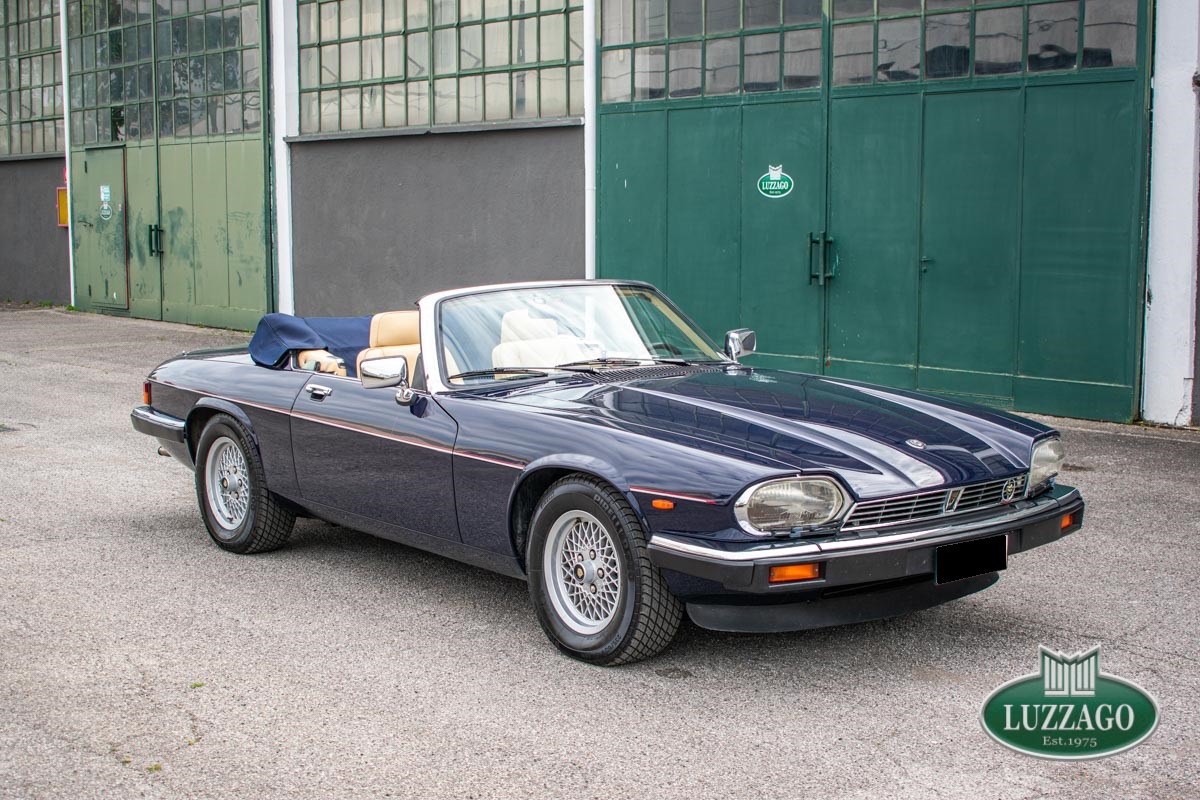 Description
Beautiful Jaguar XJSC Cabriolet V12, last series before the "face lift" version.
Car with first registration in Switzerland in September 1989, then subsequently imported and registered in Italy in 1995. The car is registered in the ASI historical register, has ASI gold plate approval and Jaguar certificate
Heritage.
Car ready to use and without any necessary intervention. Exceptional conditions of originality.
Gallery
Technical data
Brand
Jaguar
Model
XJSC 5.3 V12 Convertible Automatic
Year
1989
Mileage
130000 (odometer)
Fuel
Benzina
N. Doors
2
N. of Seats
2
Exterior colour
Black
Interior colour
Black
Gearbox
Automatico
Speed
3
Dysplacement
5341
Cylinders
12
Registration plate
Italiana
Driving Position
Sinistra
KW/CV
196 / 267
Chassis Number
SAJJNADW4DP160981
Availability
In sede
Price
€ 27.000
Optional
ABS
Air conditioning
Airbag
Allory wheels
ASI omologation
Bristish Heritage Certificate
Car Radio
CD player
Disc brakes
Electric side windows
Heated seats
Leather interior
Power steering
Safety lock
Sun roof
---