Jaguar XJSC 5.3 V12 Convertible Automatic Hess & Eisenhardt (1 of 2100) - 1988
€ 28.900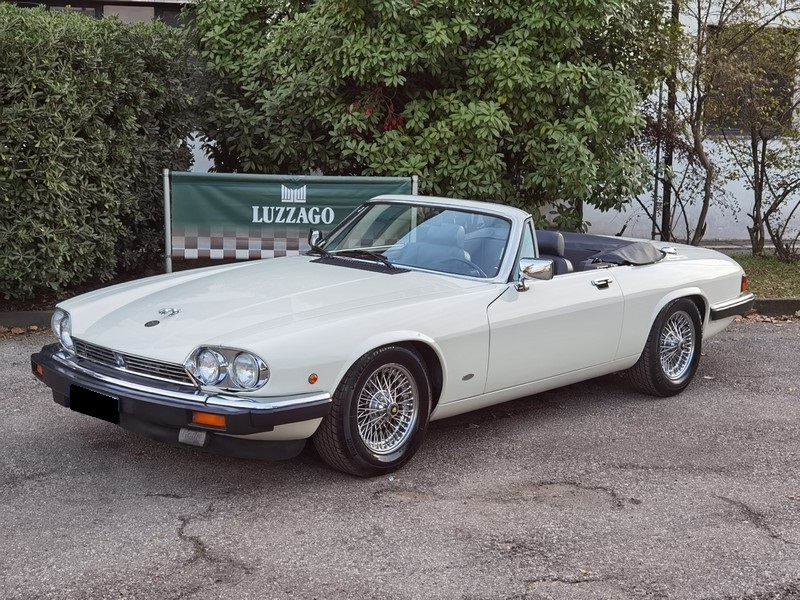 Description
Hess & Eisenhardt convertible
From 1986, a full convertible version was available through some dealers, modified by Hess & Eisenhardt in the USA. The Hess & Eisenhardt coachbuilding firm was located in Ohio, USA, and built convertible modifications for the XJ-S under contract from Jaguar, before the official Jaguar-built XJ-S full convertible became available in 1988.
Model history and curiosity
La decappottabile Hess & Eisenhardt differiva dalla successiva XJS decappottabile costruita dalla Jaguar poiché la sua capote non imbottita si ripiegava più in profondità nella struttura della carrozzeria dell'auto risultando in un profilo posteriore più pulito quando il tetto veniva abbassato. Per accogliere questo elemento di design, le decappottabili Hess & Eisenhardt hanno due serbatoi di carburante separati, posizionati per consentire al tetto di rientrare completamente. Il processo di conversione della Jaguar XJS coupé di serie nella H&E Convertible includeva la rimozione post-produzione del tetto, il taglio della carrozzeria in diverse sezioni, l'aggiunta di rinforzi in acciaio dietro il sedile del conducente e pesi da 9,1 kg (20 libbre) posizionati appena dietro i fari per eliminare la risonanza armonica causata dalle significative modifiche apportate all'auto. Le decappottabili H&E XJS sono facilmente identificabili dal tettuccio ribaltabile inferiore e da due piccoli stemmi situati appena dietro le ruote anteriori. La successiva Jaguar full decappottabile aveva una capote imbottita più pesante che non si piegava più in basso come la H&E decappottabile, ma conservava quasi tutti i componenti originali della coupé.
Il numero di H&E Jaguar XJS prodotte è sconosciuto, in parte perché un incendio nello stabilimento Hess & Eisenhardt ha distrutto la maggior parte dei record relativi alle conversioni della Jaguar XJS. Secondo alcune fonti, sono state convertite in totale 2.100 auto.
Gallery
Technical data
Brand
Jaguar
Model
XJSC 5.3 V12 Convertible Automatic Hess & Eisenhardt (1 of 2100)
Year
1988
Mileage
53554 (odometer)
Fuel
Benzina
N. Doors
2
N. of Seats
2
Exterior colour
White
Interior colour
Black
Gearbox
Automatico
Speed
4 + R
Dysplacement
5344
Cylinders
12
Registration plate
Italiana
Driving Position
Sinistra
KW/CV
221/300
Availability
In sede
Price
€ 28.900
Optional
ABS
Airbag
Allory wheels
Car Radio
Disc brakes
Electric side windows
Fog light
Leather interior
Matching Numbers
Power steering
Sun roof
---