Porsche 911 2.4 T Targa - 1974
€ 109.000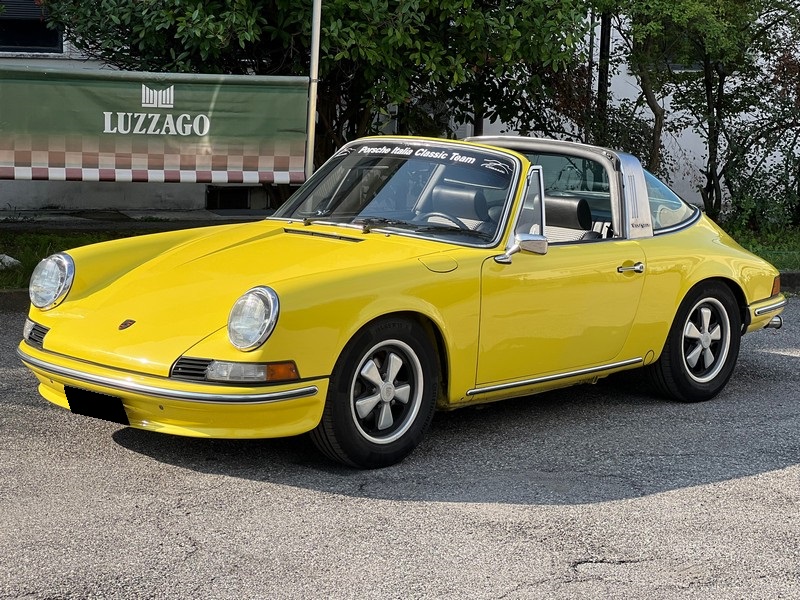 Under appointment
Description
Excellent example of 911 2.4 T Targa, it has ASI homologation, Heritage Porsche certificate of historicity, and ACI/CSAI Regularity Fiche. Faux leather and fabric interior.
Car in perfect maintenance order with MOT due in 2024.
Numerous invoices for work carried out at Porsche are available.
MODEL HISTORY:
In September 1963 Porsche presented the Porsche 901 to the public as the successor to the Porsche 356. One year later, i.e. starting with the 1965 model year, series production of the model began, which was renamed the 911 within a short time.
The 911 T "touring" variant became the new basic model of the 911 series initially available with an output of 110 hp, later to 130 hp. it differed from the more powerful models also for a silver-coloured writing instead of a golden one.
Gallery
Technical data
Brand
Porsche
Model
911 2.4 T Targa
Year
1974
Mileage
33.816 (odometer)
Fuel
Benzina
N. Doors
2
N. of Seats
4
Exterior colour
Yellow
Interior colour
Black
Gearbox
Manuale
Speed
5
Dysplacement
2341
Cylinders
6
Registration plate
Italiana
Driving Position
Sinistra
KW/CV
95/129
Chassis Number
*9113511082*
Engine Number
*6532153*
Availability
Su appuntamento
Optional
Allory wheels
ASI omologation
Fiche CSAI
Heritage
Sun roof
White plate
---