Austin-Healey Sprite MKI - 1959
€ 30.000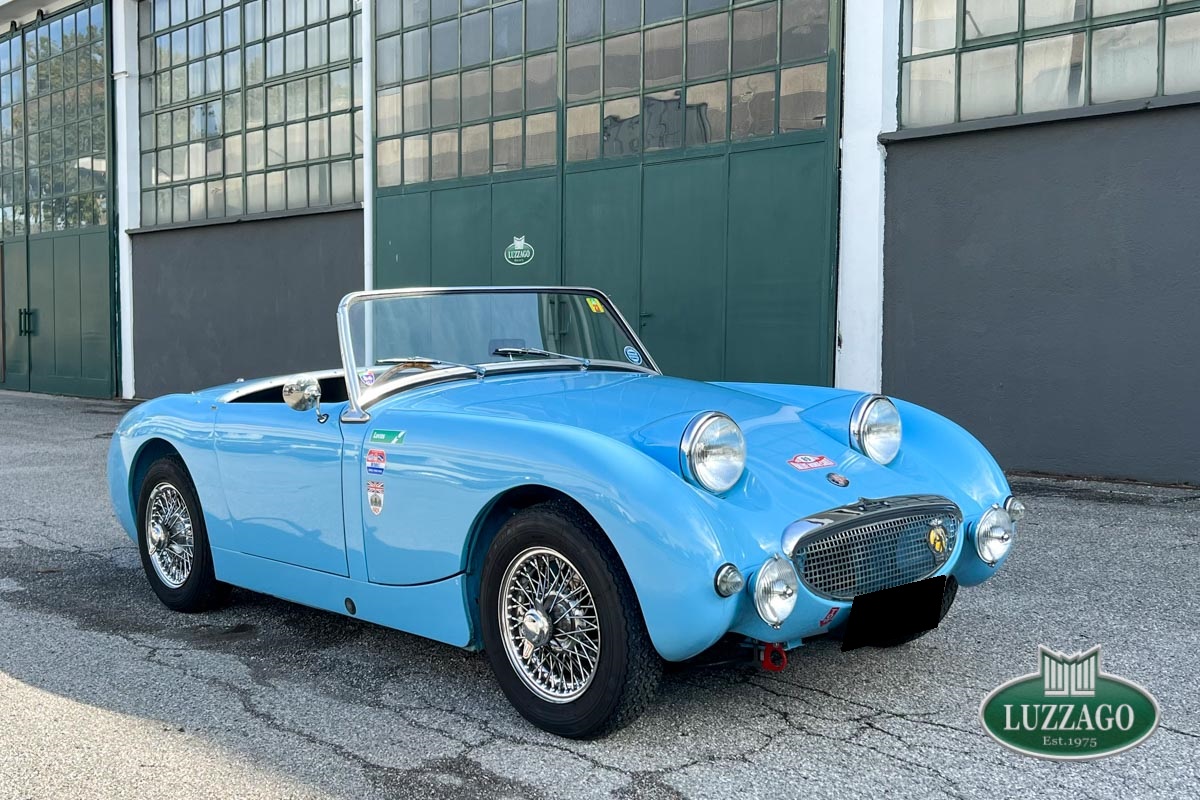 New!
Description
Beautiful Sprite MKI built in 1959. Car completely restored with bodywork and mechanics between 2021 and 2022. All invoices for the work carried out are available. Very important, the entire mechanics as well as the engine overhaul were done by the Romeo Ferraris workshops. Complete stainless steel exhaust and muffler also replaced, fitted with disc brake kit. New hood and interior replaced in 2021. Car with Italian plates from the province of Gorizia, has ASI approval.
Model history and curiosity
Dopo il successo della più grande 100, frutto dell'accordo tra BMC e Donald Healey, la BMC mise in listino una spider più piccola ed economica, sempre basata su una meccanica di grande serie.
Il modello fu la Austin A40 Farina, sebbene il pianale (con telaio a longheroni, separato dalla carrozzeria, come su tutte le sportive inglesi, fosse specifico; motore, cambio, sospensioni, freni (tutti a tamburo) e buona parte della meccanica provenissero dalla A40.
Con una linea originale, la Sprite MkI lanciata nel 1958 era una roadster spartana: mancavano paraurti, maniglie esterne, vetri laterali e capote (c'era un semplice tonneau cover). Il pavimento era rivestito in gomma. Spinta dal 4 cilindri in linea monoalbero laterale A Series di 948cm³ alimentato a carburatore da 44cv, la prima serie della Sprite fu soprannominata Frog Eye (occhi da ranocchio), per via dei fari prominenti e della mascherina a bocca sorridente.
Economica e leggera la Frog Eye fu un successo, e nel 1959 la Casa ne mitigò la spartanità: comparvero maniglie, paraurti e vetri laterali.
Gallery
Technical data
Brand
Austin-Healey
Model
Sprite MKI
Year
1959
Mileage
23763 (odometer)
Fuel
Benzina
N. Doors
2
N. of Seats
2
Exterior colour
Blue
Interior colour
Black
Gearbox
Manuale
Speed
4+R
Dysplacement
948
Cylinders
4
Registration plate
Italiana
Driving Position
Sinistra
KW/CV
38/42
Chassis Number
AN5 18772
Engine Number
9C-U-H-18431
Availability
In sede
Price
€ 30.000
Optional
ASI certified
ASI omologation
Battery cut-off
Chrome wire wheels
Disc brakes
Drum brakes
Matching Numbers
Skai interior
Sun roof
White plate
---