Ducati 175/4 Turismo - 1961
€ 3.900 2.500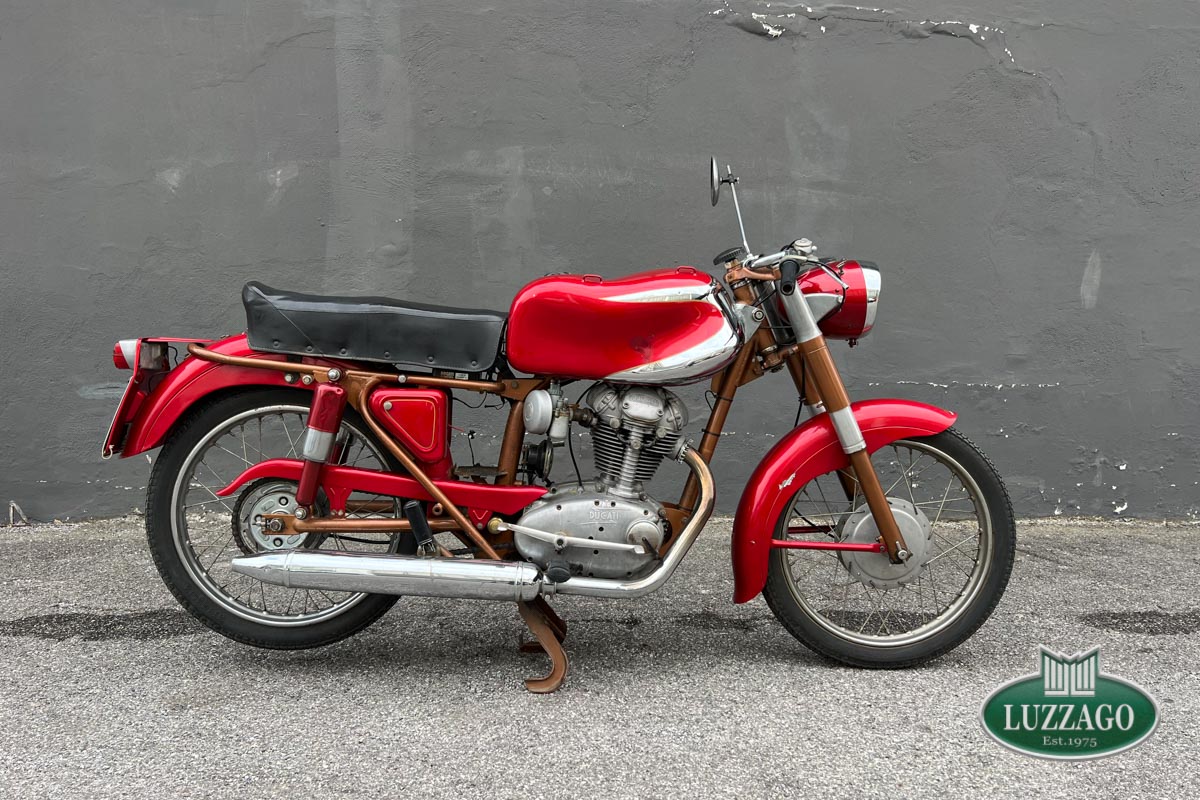 Offer!
Description
Ducati 175/4 Turismo, already registered with Bologna in 1961, was subsequently re-registered with white plates in 2000 due to cancellation due to disbarment.
The bike features smaller and sportier handlebars as well as the racing tank of the Ducati 175 F3. However, the original handlebars and tank are available in case you want to restore the bike to its originality.
MODEL HISTORY:
One of the most significant feats accomplished on a Ducati during the 20th century was the one involving Leopoldo Tartarini and Giorgio Monetti.
With the aim of making the brand known globally and promoting the 175 T, Tartarini and Monetti set off on a journey of 60,000 km, crossing five continents and stopping in thirty-six different countries.
In this way, Ducati not only increases its popularity throughout the world, but also demonstrates the reliability of the 14 HP single overhead camshaft engine that powers the 175 T, a direct descendant of the Marianna designed by Engineer Taglioni.
Employee and former Ducati rider, Leopoldo Tartarini together with his friend Giorgio Monetti left on 30 September 1957 and returned on 5 September 1958.
Gallery
Technical data
Brand
Ducati
Model
175/4 Turismo
Year
1961
Fuel
Benzina
N. of Seats
2
Exterior colour
Red
Gearbox
Manuale
Dysplacement
174
Cylinders
2
Registration plate
Italiana
KW/CV
6.4/11
Chassis Number
07948
Engine Number
DM175
Availability
In sede
Price
€ 3.900 2.500
Optional
Drum brakes
White plate
---