Aston Martin DB4 MKII (1 of 349 LHD) - 1960
Prezzo su richiesta - P.O.R.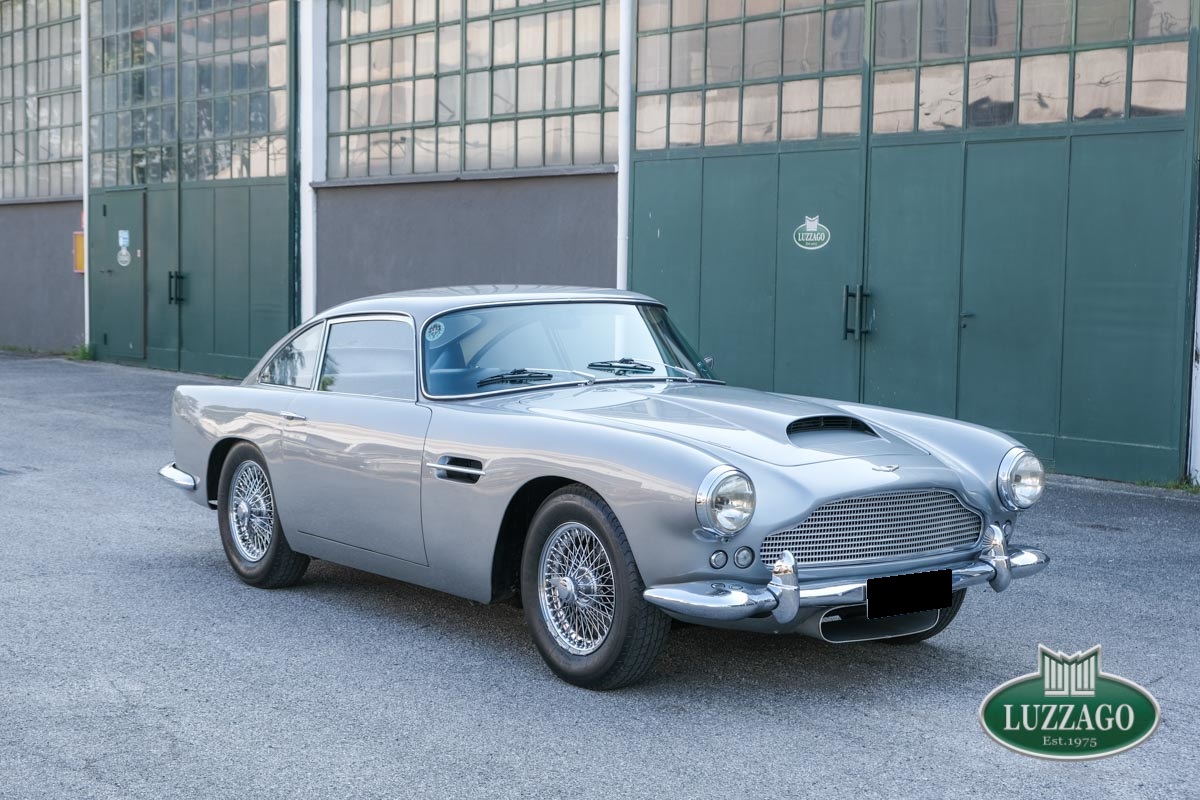 Description
Originally ordered in Desert White over black Connolly leather, chassis DB4/339/L was delivered new to its first owner, Dr. Gross of Switzerland. Dr. Gross had optioned the DB4 with fully chromed rear wheels, and a heated rear light—essential for the snowy roads of Switzerland.
Although the ownership history between the 1960s and the mid-1990s is unknown, it appears as though the DB4 never left Switzerland. In the late 1990s, the DB4 passed into the ownership of the current owner, who promptly exported the car to Italy in 2000. There it has stayed until now, lovingly looked after for over two decades by the same family. Now presented in Silver Birch, with beautifully patinated leather seats, this Series II DB4 is well worth a close inspection.
Model history and curiosity
Un capolavoro frutto delle capacità ingegneristiche inglesi con un tocco di stile italiano, l'Aston Martin DB4 è stata l'antesignana della più famosa Aston Martin prodotte durante il periodo di David Brown, la DB5. Un progetto ambizioso, è stata concepita come un'auto completamente nuova partendo da zero. E' stata anche la prima Aston Martin ad essere completamente prodotta nello stabilimento di Newport Pagnell.
Ricca di novità, la DB4 era un'auto in anticipo sui tempi. Il nuovo telaio presentava sospensioni anteriori a ruote indipendenti e un assale posteriore oscillante con bracci longitudinali e leveraggio di Watt. I freni a disco sulle quattro ruote e lo sterzo a pignone e cremagliera erano, anch'essi, una novità tecnologicamente avanzata all'epoca, ed Aston Martin ne ha nettamente anticipato l'utilizzo rispetto alla loro 'adozione da parte della Ferrari. La novità più entusiasmante, tuttavia, è stato l'innovativo motore a sei cilindri in linea da 3,7 litri e doppio albero a camme, in alluminio, progettato da Tadek Marek e ulteriormente sviluppato per il suo utilizzo sulla DBR2. Con due carburatori SU, aveva una potenza nominale di 240 cavalli e sviluppava la prodigiosa coppia che ha reso famose queste Aston Martin della serie DB.
A partire dal gennaio 1960, le DB4 della Serie II hanno ricevuto una serie di modifiche atte a risolvere alcuni problemi che si erano evidenziati durante la prodizione delle prime vetture, pur mantenendo l'aspetto originale e svelto che aveva caratterizzato il progetto iniziale. La vettura con telaio DB4/339/L è stata consegnata nel luglio del 1960, parte dei 349 veicoli della Serie II realizzati.
Gallery
Technical data
Brand
Aston Martin
Model
DB4 MKII (1 of 349 LHD)
Year
1960
Mileage
81274 (odometer)
Fuel
Benzina
N. Doors
2
N. of Seats
4
Exterior colour
Silver
Interior colour
Black
Gearbox
Manuale
Speed
4+R+Overdrive
Dysplacement
3670
Cylinders
6
Registration plate
Italiana
Driving Position
Sinistra
KW/CV
198/266
Chassis Number
DB4/339/L
Engine Number
370/204
Availability
In sede
Price
Prezzo su richiesta - P.O.R.
Optional
Chrome wire wheels
Disc brakes
Heritage
Leather interior
Matching Numbers
---