Aston Martin DB4 MKII (1 of 349 LHD) - 1960
Prezzo su richiesta - P.O.R.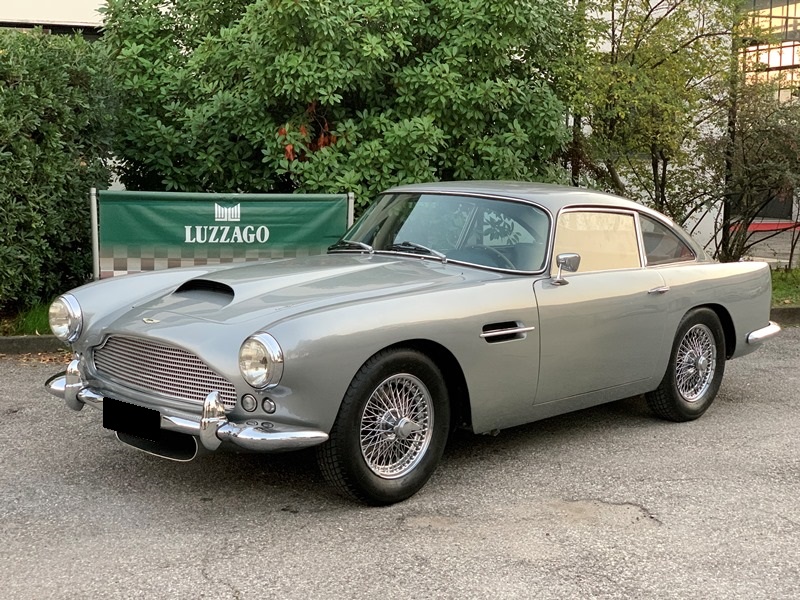 Under appointment
A masterpiece of British engineering skill with Italian styling flair, the Aston Martin DB4 was the forerunner for the most famous of the David Brown Aston Martins, the DB5. An ambitious project, the saloon was designed as an entirely new car from the ground up; it was also the first Aston Martin to be fully produced at the Newport Pagnell factory.
Loaded with brand new developments, the DB4 was a vehicle ahead of its time. The new chassis featured independent front suspension and a live rear axle well located by trailing arms and a Watt's linkage. Four-wheel disc brakes and rack-and-pinion steering were specified for the first time; both items were advanced for their day, and were offered conspicuously ahead of adoption by Ferrari. The most exciting development, however, was the innovative alloy twin-cam 3.7-liter straight-six engine created by Tadek Marek and further developed for use in the DBR2. With twin SU carburettors, it was rated at 240 brake horsepower and produced the prodigious torque for which these DB series Astons have become famous.
Beginning in January 1960, the Series II DB4s addressed a number of problem areas associated with early production, yet still retained the original, uncomplicated look of the initial design. Chassis DB4/339/L was delivered in July 1960, making it one of the 349 Series II vehicles.
Originally ordered in Desert White over black Connolly leather, chassis DB4/339/L was delivered new to its first owner, Dr. Gross of Switzerland. Dr. Gross had optioned the DB4 with fully chromed rear wheels, and a heated rear light—essential for the snowy roads of Switzerland.
Although the ownership history between the 1960s and the mid-1990s is unknown, it appears as though the DB4 never left Switzerland. In the late 1990s, the DB4 passed into the ownership of the current owner, who promptly exported the car to Italy in 2000. There it has stayed until now, lovingly looked after for over two decades by the same family. Now presented in Silver Birch, with beautifully patinated leather seats, this Series II DB4 is well worth a close inspection.
Gallery
Technical data
Brand
Aston Martin
Model
DB4 MKII (1 of 349 LHD)
Year
1960
Mileage
81274 (odometer)
Fuel
Benzina
N. Doors
2
N. of Seats
4
Exterior colour
Silver
Interior colour
Black
Gearbox
Manuale
Speed
4+R+Overdrive
Dysplacement
3670
Cylinders
6
Registration plate
Italiana
Driving Position
Sinistra
KW/CV
198/266
Chassis Number
DB4/339/L
Engine Number
370/204
Availability
Su appuntamento
Optional
Chrome wire wheels
Disc brakes
Heritage
Leather interior
Matching Numbers
---